CHANEL N ° 5 IN RECYCLED GLASS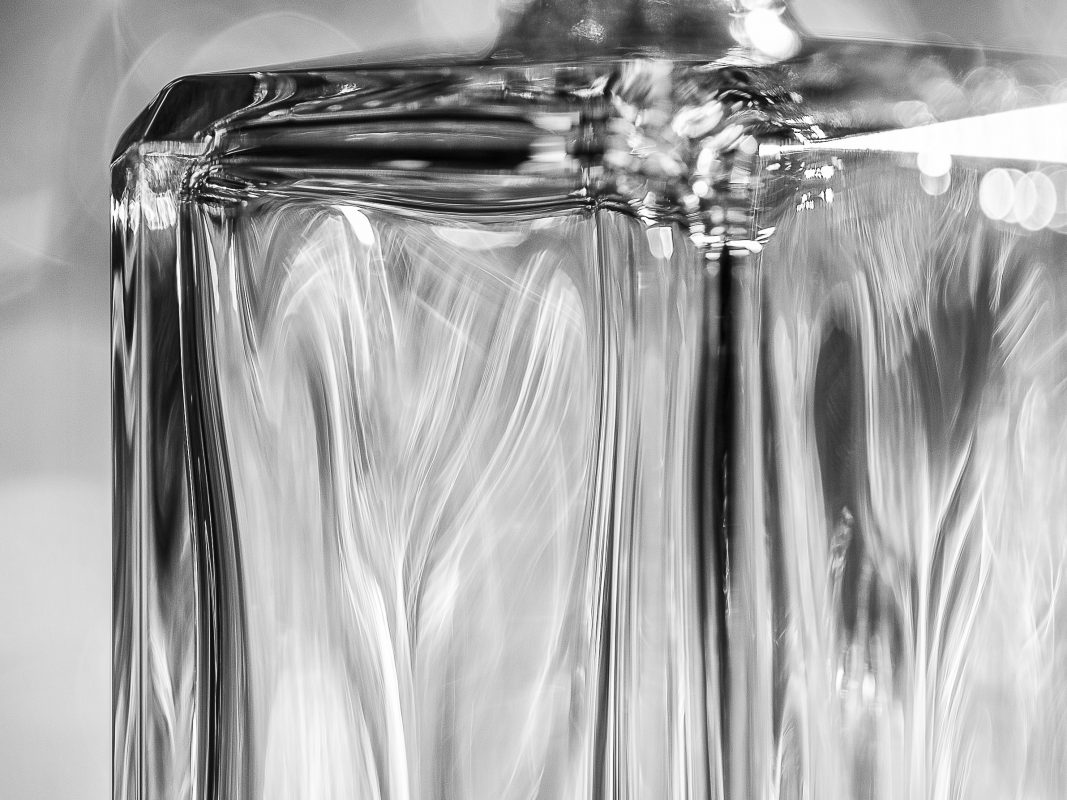 THE MAISON CHANEL AND GROUPE POCHET JOIN THEIR EXPERTISE TO CREATE THE FIRST RECYCLED GLASS OF EXCELLENCE
Precursory and timeless both, N°5 is perpetually and imperceptibly reinventing itself, always a step ahead of its time. In 1921, Gabrielle Chanel upsets the codes of perfumery by choosing an essential and unadorned bottle for N°5, leaving all the space for the fragrance.
On the occasion of its 100 Years of Celebrity, N°5 will be the first perfume bottle to include recycled glass which retains unparalleled purity, shine and transparency, close to the characteristics of crystal.
A PIONEERING APPROACH
The teams at CHANEL and Pochet du Courval, Entreprise du Patrimoine Vivant, have joined their expertise to reconsider glassmaking through a common approach in favor of sustainable development.
"Our goal was to develop a premium-quality recycled glass that meets the requirements of the Maison CHANEL in terms of excellence and creativity", Maison Pochet explains.
The result of this collaboration is virtuous in more ways than one, because it encourages circular economy, reduces the use of natural resources and the carbon footprint while preserving the mythical perfume's aesthetics.
"On average, for 1 million bottles manufactured with new generation SEVA 3* recycled glass, we save over 25 tons of virgin materials", Maison Pochet adds.
UNPARALLELED QUALITY RECYCLED GLASS
Creating this bottle was veritably a technological feat, because achieving crystal-like transparency depends on the purity of the raw material used.
Not all glass has the same composition depending on its use. Glass used in the perfume industry is the most transparent and the shiniest, and its quality may be altered through recycling.
In order to control every step of the value chain, Pochet du Courval and its partners have perfected an industrial process to guarantee a premium-quality recycled glass.
"In keeping with Maison CHANEL's high standards, each detail was carefully considered: the shade, transparency, purity and shine of the glass as well as its resistance were rigorously evaluated", CHANEL explains.
N°5 Eau de Parfum limited edition 100 ml is the first fragrance to showcase this innovation which will be progressively implemented for the remaining CHANEL perfumes starting 2022.
This project is part of a long-term collaborative approach between both Maisons, which places eco-responsibility at the heart of the research and development of CHANEL products.