Pochet du Courval's mastery of glass for Fame, the new women's fragrance by Paco Rabanne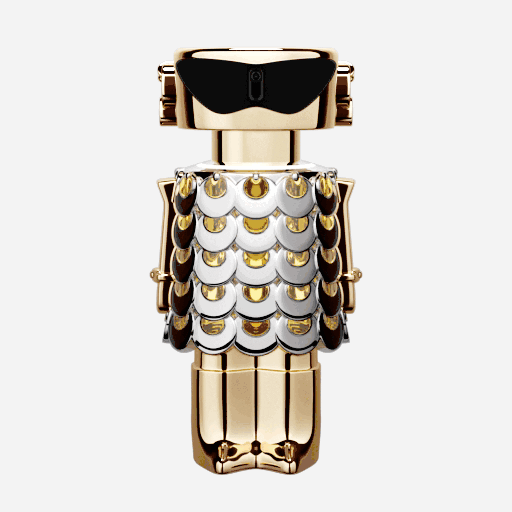 Pochet du Courval's mastery of glass for Fame, the new women's fragrance by Paco Rabanne
Pochet du Courval once again demonstrates its glass excellence with Fame, the new women's fragrance by Paco Rabanne.
The feminine counterpart to Phantom – Paco Rabanne's men's fragrance already created by Pochet du Courval -, Fame is an irresistibly Parisian incarnation of the Paco Rabanne woman.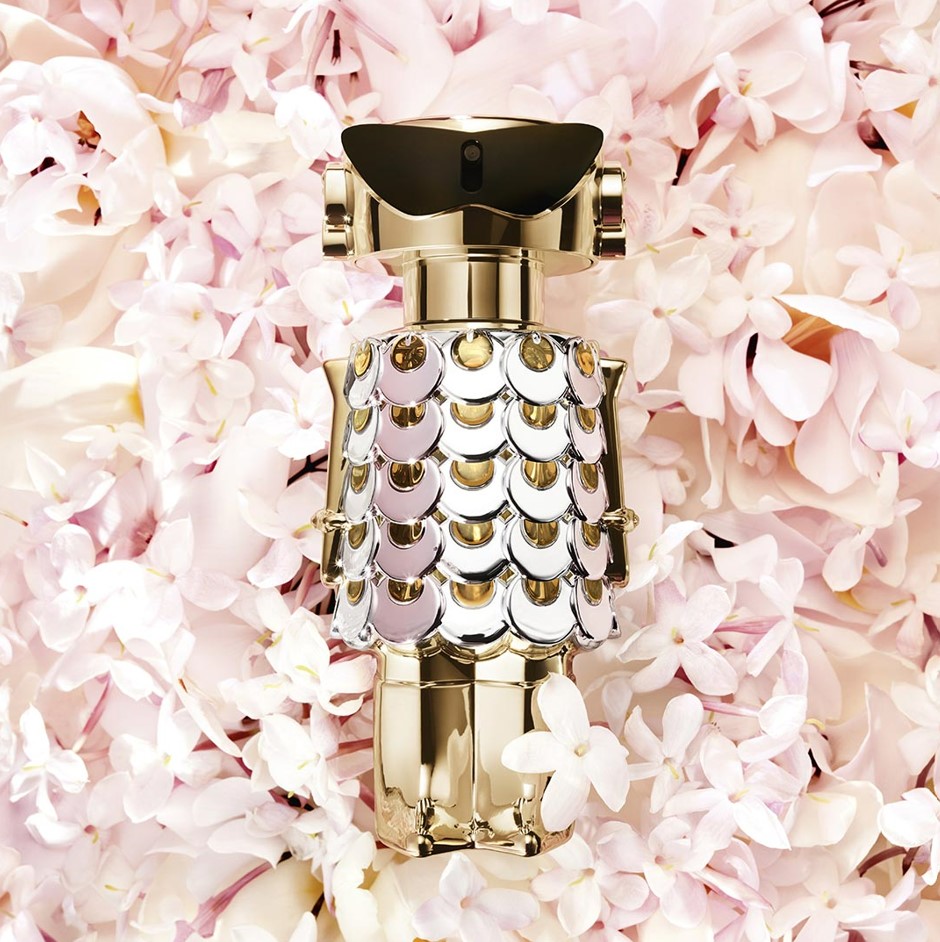 Excellence in glassmaking at the service of creativity
Pochet du Courval has pushed back the technical limits to create this bottle with its bold shapes and careful decoration.
Pochet du Courval's technical mastery of thicknesses, reliefs and angles offers precision and sophistication to the entire bottle. Note the finesse in the tassels of the iconic Paco Rabanne Couture dress or the detail of the heeled boots.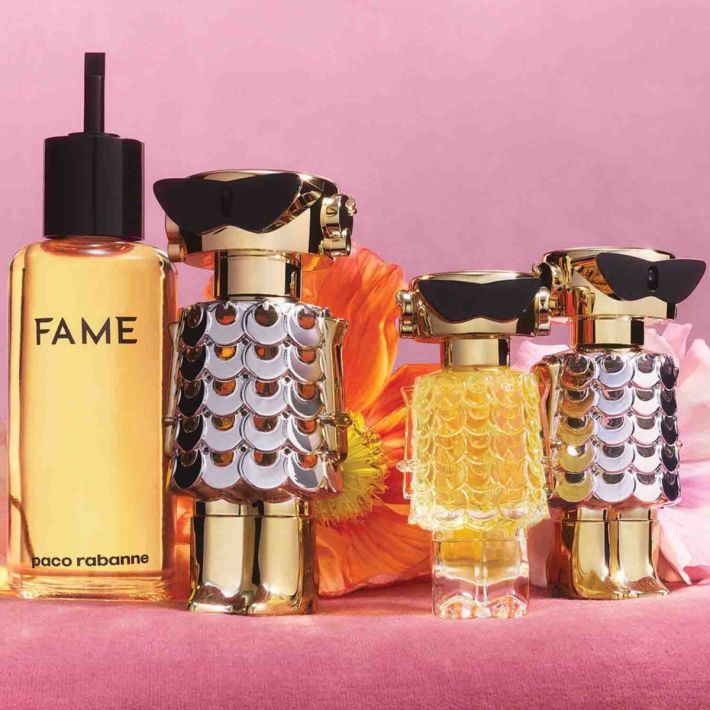 The art of decoration for an exceptional bottle
Solev, known for its expertise in metallization and varnishing, has created a subtle play of double gold and silver metallization. The precise 360° laser etching of the tassels faithfully reproduces the emblematic dress of the Paco Rabanne wardrobe.
Pochet du Courval – Guimerville (Normandy) made the 4ml, 30ml, 50ml and 80ml bottles.
Solev (Lot) carries out the gold and silver double colour metallization as well as the laser degreasing of the 50ml and 80ml bottles