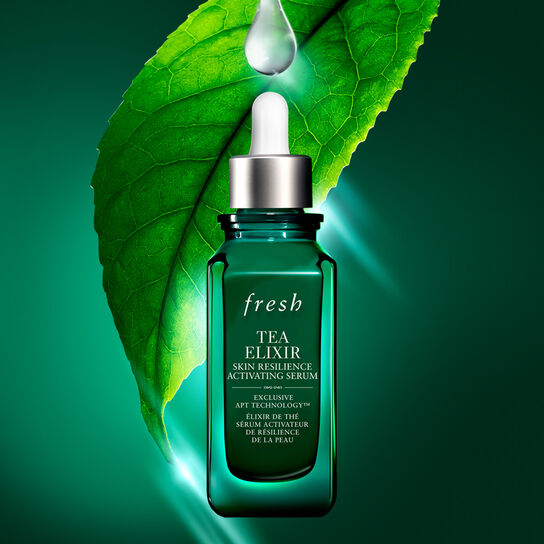 Pochet du Courval of America manufactures the packaging of Tea Elixir, the new universal serum for smooth and glowing skin from Fresh brand.
In line with the brand's DNA, the Tea Elixir Skin Resilience Activating Serum formula is contained in a mint green lacquered square-shaped glass bottle. The brand's name is written on the bottle with a finely white serigraphy.
The glass bottle is made and assembled in France (Normandy area) by the glass expert Pochet du Courval since 1623.
Our iconic achievements
The Pochet Group is the benchmark packaging partner of the most prestigious perfume and cosmetics brands around the world.
Discover these emblematic achievements