A Color, Cool, Couture skin foundation for every skin tone as per Valentino Beauty's wish.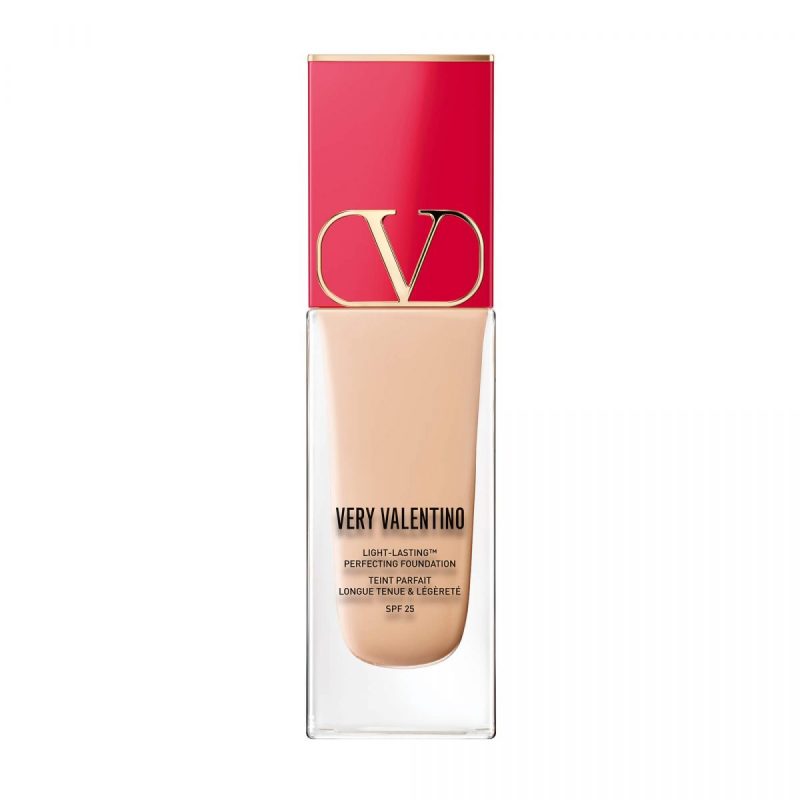 PRECISION WORK
Crafting the cap for Very Valentino required precision work from Qualipac. Geometrically-shaped, the bi-injected electroplated cap is coated with a transparent varnish that gives it brilliance and shine.
The Packaging Development teams at Qualipac conducted extensive research to find the perfect shade for Daydream Rosso, the line's signature color.
The Maison's iconic V logo is embossed on the cap in gold electroplating. A Color, Cool, Couture packaging.
Our iconic achievements
The Pochet Group is the benchmark packaging partner of the most prestigious perfume and cosmetics brands around the world.
Discover these emblematic achievements