Guerlain's art and materials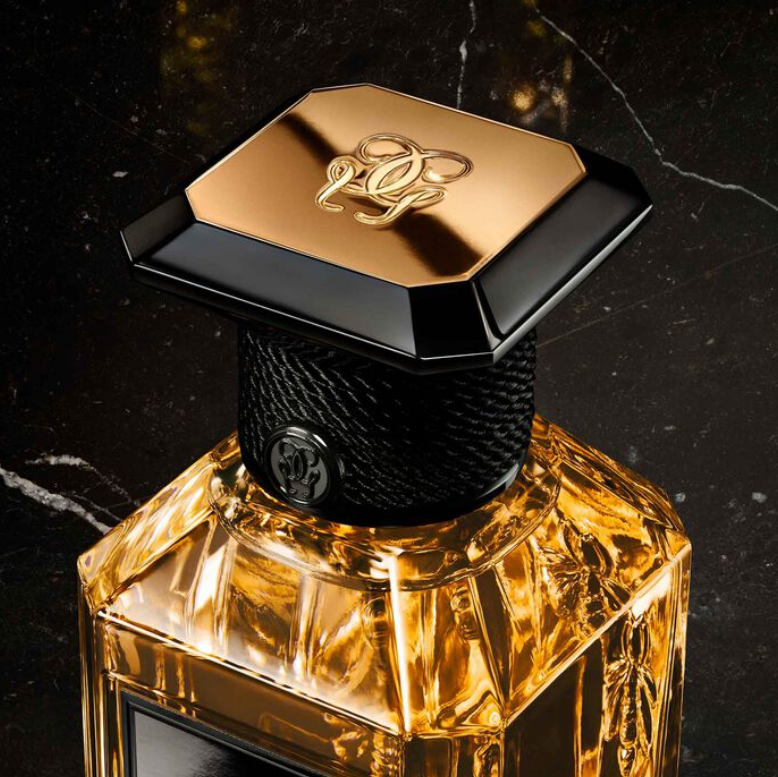 The Maison Guerlain has approached Groupe Pochet to create its new bottle for the luxury perfume collection L'Art & La Matière, to mark the collection's comeback 16 years after its first launch.
Mirroring the Maison Guerlain's passion for art and beauty, the distinctively timeless collection L'Art & La Matière consists of seventeen Eaux de Parfum with contrasting and harmonious notes.
As the star of the collection, matter is audaciously magnified by the fragrances and their bottle, embodying quality, know-how and sustainability. The bottle features an octagonal shape with elegant bevelled edges and the iconic Abeille Guerlain, artfully engraved on the back.
The front face boasts an embossed window, cut to accommodate a glossy black label revealing the name of the fragrance and the Guerlain Paris logo. On the shoulders of the bottle, a gleaming black stopper, atop an octagonal tray accommodating a golden plaque engraved with the Double G logo, the fruit of the expertise and technical mastery of Qualipac.
Designed with 10% of recycled glass (1% PCR and 9% PIR), the new L'Art & La Matière bottle is perpetually refillable thanks to its removable golden pump. This bottle reflects the Maison Guerlain's commitment to sustainability, in the name of beauty, and the desire for an alternative luxury which is at the heart of Groupe Pochet's CSR strategy.
Customization is at the core of L'Art & La Matière Discovering the fragrance at a boutique is a unique experience, and it comes with multiple possible combinations for adorning your bottle and turning it into a highly personal and intimate companion, thought-out to the last detail. The glass may be engraved with initials, a name or a personalized inscription; the plaque atop the stopper can be decorated and chosen from twelve iconic plaques ranging from hammered golden metal, to white or black marble or walnut and wenge wood. The plaques are made by Priminter, the Groupe Pochet division which specializes in beauty accessories.
The embodiment of the Maison Guerlain's and Groupe Pochet's age-old know-how and heritage, the L'Art & La Matière bottle is inspired by another Guerlain creation: the famous Flacon Carré from 1870.
Hence, Pochet du Courval proudly perpetuates its historical collaboration with the Maison Guerlain, which began in 1853 when the iconic Abeille bottle —designed by Pochet du Courval— was dedicated to the Empress Eugénie.