Guerlain's art and materials
Guerlain calls on the Groupe Pochet to create the new bottle for the L'Art & La Matière Haute Parfumerie collection, which marks its return 16 years after its first launch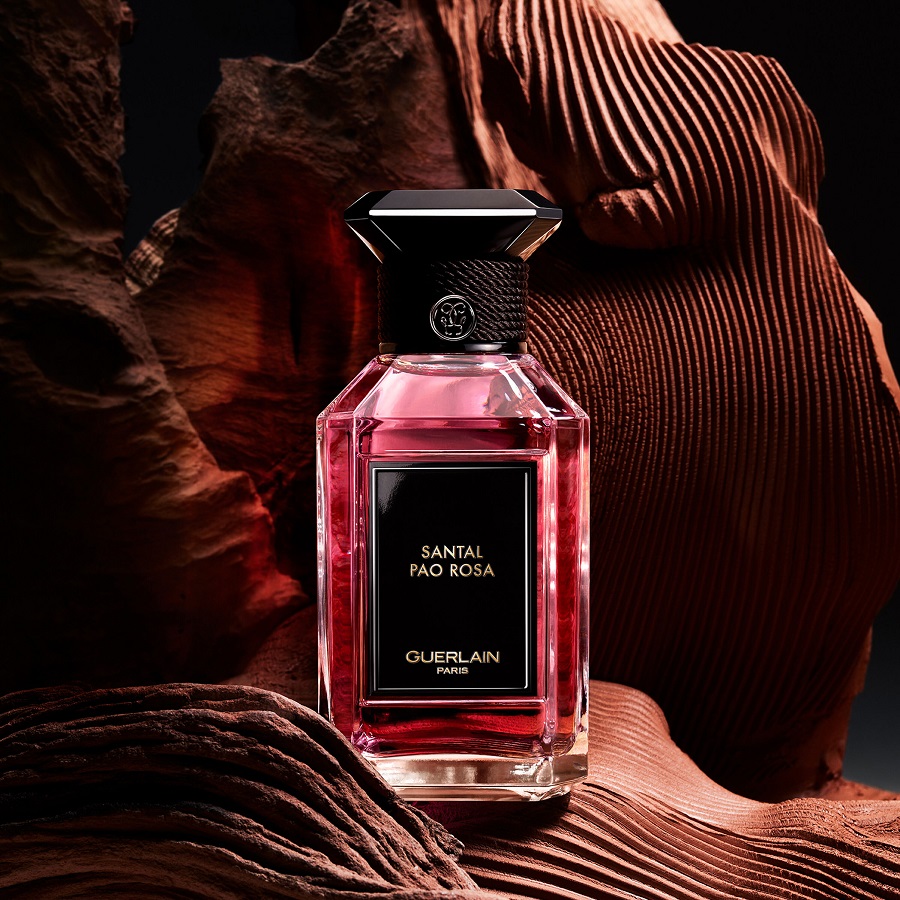 L'Art & La Matière collection
Echoing the House of Guerlain's love of art and beauty, the L'Art & La Matière collection has a timeless appeal and is composed of seventeen Eaux de Parfum with notes that are both contrasting and harmonious.
The material is the protagonist of the Collection and is boldly highlighted in the fragrances and their bottles, embodying quality, craftsmanship and durability.
Designed by Pochet du Courval, the new Guerlain bottle is a meeting of the precious and the pure. Available in 100 or 200 ml, the bottle features an octagonal shape with elegant bevelled edges and the emblematic Guerlain Bee, masterfully engraved on its back. On the front, it features an embossed window, cut to accommodate a glossy black label revealing the name of the fragrance and the Guerlain Paris logo. On the shoulders of the bottle, a shimmering black cap, topped by an octagonal plate hosting a golden plaque engraved with the Double G logo, the result of Qualipac's know-how and technical mastery.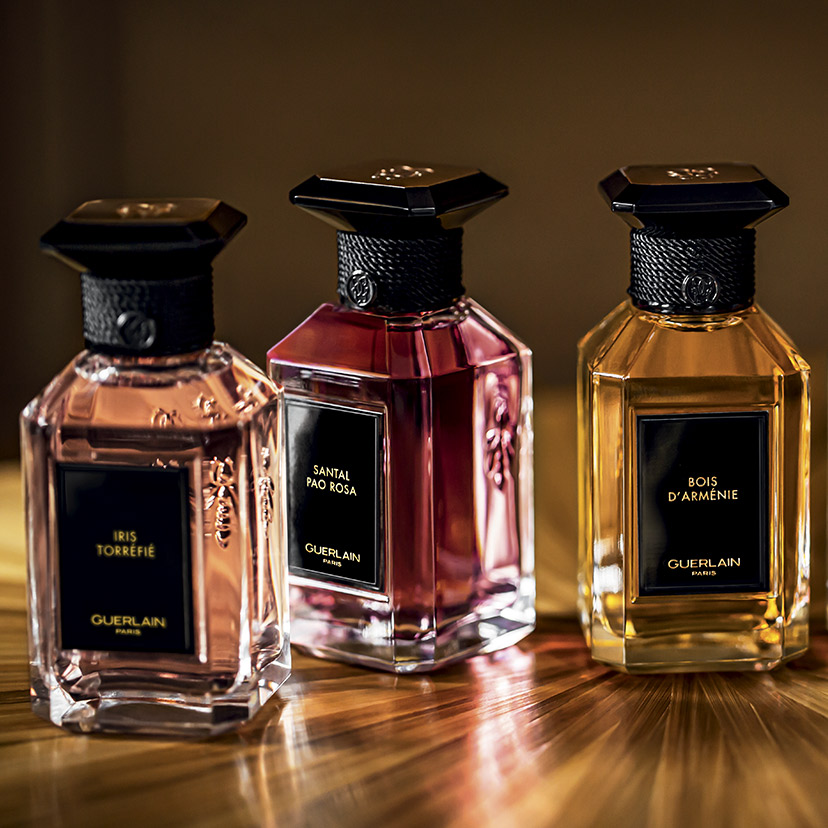 A responsible case
Designed with 10% recycled glass (1% PCR and 9% PIR), the new L'Art & La Matière bottle is infinitely refillable, thanks to its unscrewable golden pump. This bottle reflects the sustainable commitment of the House of Guerlain, Au Nom de la Beauté, and the desire for an Alternative Luxury at the heart of the Pochet Group's CSR strategy.
Personalization is at the heart of L'Art & La Matière. The experience of olfactory discovery in the boutique is unique and is accompanied by the possibility of dressing up the bottle in multiple combinations to make it an intimately personal companion, thought out down to the last detail. The glass can be engraved with initials, a name or an inscription; the plate at the top of the cap can be decorated and can be chosen from twelve iconic plates that vary from hammered gold metal, to white or black marble, to walnut or wenge wood. The plates are made by Aura, the Groupe Pochet's division specialising in beauty accessories.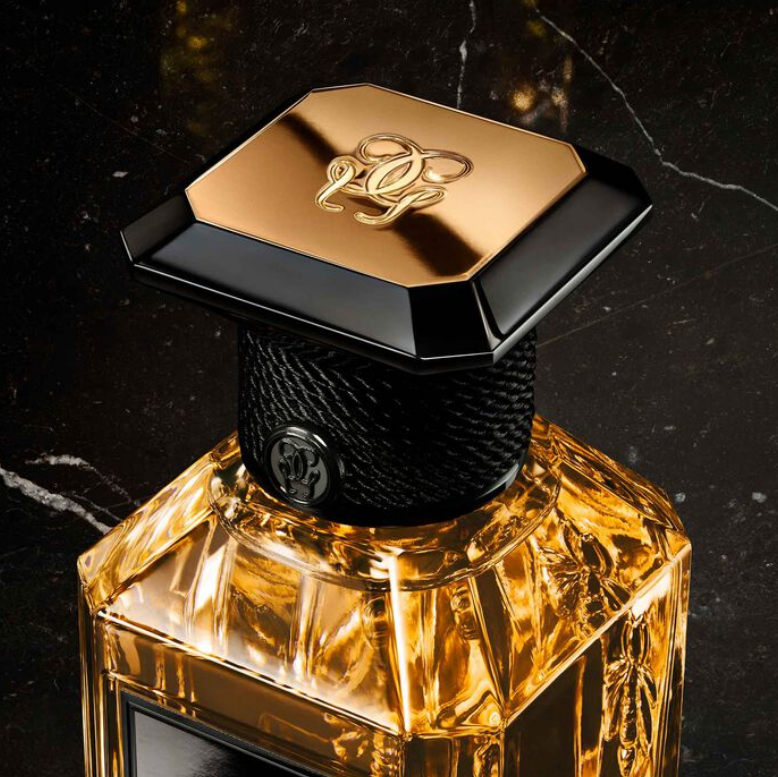 A historic collaboration
Embodying the centuries-old know-how and heritage of the House of Guerlain and the Groupe Pochet, the bottle of L'Art & La Matière is inspired by another Guerlain creation by Pochet du Courval, the famous Flacon Carré of 1870.
Thus, Pochet du Courval proudly continues its historic collaboration with the House of Guerlain, which began in 1853, when the iconic Abeilles bottle, designed by Pochet du Courval at the time, was dedicated to Empress Eugenie.